The Best Betting Site for Kabaddi in India
We also researched on the best betting site for punters in India. We recommend 22Bet as the best betting site in India for Kabaddi. Not only does it offer several Kabaddi leagues, it also has lots of markets for the sport. Plus, it has bonuses of its own, which are always good to have.
---
Which Kabaddi Tournaments / Leagues are Good to Bet on?
There are several major Kabaddi tournaments. The game might be the most popular in India, but many other countries all over the world also compete in it.
The World Cup
The biggest competition is the Kabaddi World Cup, of course! This tournament takes place on an irregular schedule. The best teams in the world, including India, Iran and Bangladesh all participate, along with other teams like Canada, Japan, South Korea and Thailand who also have competitive teams.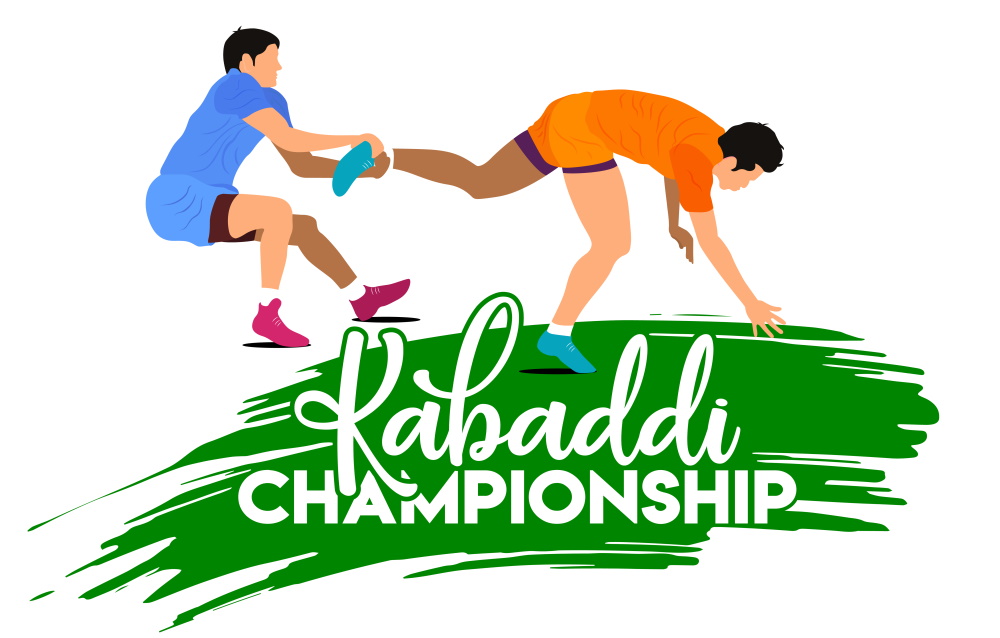 Since there aren't many teams or a fixed schedule, the Kabaddi World Cup is not as hyped as some other world cups in other sports. Still, it is one of the biggest competitions for punters to wager on.
To know more about pro kabaddi betting, read on.
Pro Kabaddi League
The Pro Kabaddi League is the biggest competition within India. This league features the highest level of Kabaddi gameplay, as India is the top country in the game.
The Pro Kabaddi league started with 8 teams, then expanded to 12 teams. The league tournament is played once every year, though in 2016 there were actually two tournaments.
The Asian Games
The Asian Games cover multiple sports with 46 different nations as participants. As the name suggests, most of the participants are Asian nations. It is held every 4 years, with the upcoming event in 2022.
Kabaddi has been a constant part of the Asian games since 1990. India is the dominant team in these games, with 9 out of 11 Golds in both the Men's and Women's events. Second place is Iran with two Golds, and in third place is Bangladesh with multiple Silver and Bronze Medals
---
The Odds in Kabaddi
Sports betting revolves around odds. They determine how much a punter stands to win from a particular wager. Knowing about the odds in Kabaddi is important for any Indian bettor.
Finding the Best Odds
Finding the best odds for Kabaddi is a matter of comparing between sportsbooks. There isn't a huge number of Kabaddi events or matches at a time, so it is actually quite easy to find great odds.
Typically, the best sportsbooks like 22Bet or Betway will offer you the best odds. These sportsbooks also have bonuses and promotions. Rewards such as free bets or extra cash can also outweigh odds and help players make a decision.
Range of Odds
Kabaddi odds for a specific match range from 1.5 to 2.5. In some skewed matches, the high end can go up to 3.0. Wagers like Over / Under, Totals and Even / Odds all fall under this. Overall, the markets are fairly average. The typical odds for an expected 50% chance bet would be 1.87.
For 1×2 bets, the odds for 1 and 2 are in that range. However, draws in Kabaddi are relatively rare. Therefore, the Draw result in Kabaddi can have a much higher range of odds. For relatively closely matched teams, it is 10, 11 or even higher.
Types of Bets
There are many different types of bets Indian punters can place on Kabaddi. The most common bets are given here with an overview of each. Each type of bet is suitable for a different player.
Some bets are suitable for newbies to sports betting as they don't need a lot of complicated guesswork, but they don't pay as much. Others work best for veteran punters who need something worth their time, with bigger risks and bigger payouts.
1x2 Bets
1×2 Bets are the most common type of bet in Kabaddi, like any other sport. One might say it is the default bet. In a 1×2 bet, players wager on which team will win or if there will be a draw. 1 and 2 refer to the home and away teams respectively, while the 'x' refers to a draw.
Over / Under
A slightly more complicated type of bet is Over / Under. Essentially, this bet is about predicting the final score. Will the final score be above or below a specific value?
An example of an Over / Under bet would be "Total Over / Under 64.5." Here, 64.5 refers to the score in Kabaddi. If you bet on Over and the score is 65 or higher, you will win. If you bet on Under, the score has to be 64 or less to win.
Odd / Even
Another bet with just two options. This one is even simpler than 1×2 or Over / Under. In this bet, players simply try to guess if the final score will be an odd number, or an even number. The odds of this wager are usually around 1.87.
Outright
In a tournament, there will be multiple teams competing in a series of matches. The ultimate winner of the tournament is quite hard to determine, normally. The outright bet is about doing exactly this! It is a long-shot wager with really high odds – typically starting around 5.0 and going up to 50.0
Accumulator Bet
All the bets mentioned above can be made solo as single bets. However, it is also possible to combine multiple bets together. An Accumulator is a pre-set combination decided by the sportsbook. It will have a list of bets from a specific event or league. Punters place a stake on all the bets in the accumulator. If they are all correct, then the payout is increased massively. Plus, many sports betting sites add additional bonuses to the accumulator winnings.
System Bets
System Bets are another way of combining multiple bets. However, unlike an Accumulator bet, you don't have to win on every single fixture.
Instead, there are separate wagers placed for different combinations of fixtures, like doubles and trebles. You get a different payout depending on which combinations win.
---
Which Markets are Usually Available for Punters, When Betting Online?
For Kabaddi Betting, there are a small but varied number of betting markets, such as:
1×2 – Wager on the match winner or for a draw.
Total – Wager on the Total Score and if it will be Over or Under a specific number.
Total 1 – The same as Total score, except for Team 1 (Home) alone
Total 2 – The same as Total score, except for Team 2 (Away) alone
Even / Odd – Wager if the final total score will be an even number or an odd number.
Double Change – Wager on two of the options in 1×2 bets. A very safe bet for newcomers.
Handicap – A Handicap bet also wagers on one of the teams winning. However, it sets a margin for one team. That team must win by the margin in order for it to count. This is to even the odds between a weaker team and a stronger one.
There may be some other markets for Kabaddi betting. However, these are the main markets found in Sportsbooks in India.
Short-Term Betting in Kabaddi
Most of the betting markets mentioned above are short-term Kabaddi bets. They are usually for the length of a single match. After each match, you can collect any winnings or keep playing. Since these wagers are short term, they are resolved very quickly.
For players who want to play and win within a day, short-term is the best option.
Long-Term Betting in Kabaddi
There aren't many long-term bets in Kabaddi. The main long-term bet would be an Outright bet, placed at the beginning of a tournament or league.
The long-term Outright bet wagers on the overall winner of the tournament. As you expect, it is a very difficult bet to predict. There are a huge number of factors that could cause your chosen team to lose a match. We don't recommend this type of betting for beginners, only advanced players.
---
Live Betting / In-Play Betting in Kabaddi
Kabaddi is one of the few sports where there is actually no fixed duration. Instead, the minimum time is set at 40 minutes – two 20-minute halves.
So, there's plenty of time for in-play betting. The markets are similar to that of pre-game betting. It includes 1×2, Totals, Handicaps, Even / Odds, etc. The main difference is that the numbers are continuously changing. At the end of every raid, the score is updated and the odds are recalculated.
Live betting is far more interesting than typical pre-match betting for this particular reason. With a pre-match bet, you do not have any power or agency anymore. You can only watch the match and hope that your wager wins.
---
The Best Betting Sites for Kabaddi
There are numerous sportsbooks in India. But not all of them are going to be suitable Kabaddi betting sites for you. We have picked out the best ones for our readers.
The best betting site for Kabaddi in India is 22Bet.
Generally, 22Bet is one of the biggest sportsbooks in the world. It is available in a lot of languages, including Hindi. It also has lots of bonuses and promotional offers punters in India could take advantage of.
Indian Rupee as a currency
Very Competitive odds
Website available in Hindi
When it comes to Kabaddi, 22bet offers both pre-match and in-play betting markets. Almost all the possible Kabaddi markets are available here. Both the short-term and long-term markets mentioned earlier can be wagered on here.
To get started with 22Bet, you simply have to create an account.  It only takes a few seconds to enter your account details and then make a deposit. After doing that, you can start planning your Kabaddi betting.
---
FAQ for Kabadi Betting
Is Kabaddi a good sport to bet on?
Yes. As a full contact sport, Kabaddi is very exciting to watch. There are a lot of viewers for this game, meaning there are also a lot of bettors.
Is there any opportunity to make a good profit within Kabaddi?
Yes. Consider the fact that there are not that many different teams in Kabaddi. With enough time and dedication, you could collect all the data about the teams and analyze them thoroughly. This would not be possible in a popular game like Football or Basketball, since there are far too many teams.
After doing enough analysis, you could make very accurate predictions, which would help earn a profit.
How do I best get started by betting in Kabaddi?
To start betting in Kabaddi, you must first choose a sportsbook. From the Sportsbook, find the 'REGISTER' button.
When the registration form appears, fill it up with the correct details. After creating an account, the next step is to make a deposit. There are typically a lot of different options like Bank Transfer, Credit Card, electronic wallet, etc.
After depositing, simply find the Kabaddi section of the sportsbook and select a bet. Confirm your stake in the Betslip, then confirm the bet!
Is Kabaddi a safe and fair market to bet on?
Yes. Kabaddi is a fair market with somewhat good odds. There are lots of different types of bets, some of which are safe and some of which are risky. Players can choose how to wager as they want.
---
The Stars in Kabaddi
Want to know which players to keep an eye on? Here are the biggest stars of Kabaddi today.
Pardeep Nawal
Pardeep Nawal is one of the top Indian Kabaddi players today. The success of the Patna Pirates, the best Kabaddi team in the world, can be attributed in part to him.
Currently, he is also in the Indian National Team. Throughout his career, he has earned 3 Gold Medals, played 107 matches and scored a record-setting 1160 points in a single match.
Ajay Thakur
At one time known as India's best Raider, Ajay Thakur has many things to set him apart from the rest of the crowd.
He has earned numerous accolades such as a Gold Medal in the 2014 Asian Games, Man of the Tournament Award in the Kabaddi World Cup 2016, the Padma Shri award and the Arjuna award.
Ajay Thakur is a former captain of the Indian National Team and is one of the top Kabaddi players in the world.
Priyanka Negi
Priyanka Negi is not your traditional Kabaddi player. She is not just the current captain of the Indian National Women's team, but also a Police Inspector in Himachal Pradesh, alongside Ajay Thakur.
Despite being a relatively young player with only four years in the game, she won the Silver Medal at the Asian Games of 2018 and has a bright future ahead.
Fazel Atrachali
While most of the best Kabaddi players are Indian, there are some superb players from other countries as well. One of them is Fazel Atrachali of Iran, reputedly the best defender in the World. Fazel Atrachali has played for U Mumba and Patna Pirates, both champion teams.
He also captained the Iranian team at the 2018 Asian Games, where they triumphed over the Indian team for the first time in history. If our Indian team wishes to claim the Gold Medal back in the 2022 Asian Games, then Atrachali is the one they must topple.
---
The Best Clubs in Kabaddi
There are over a dozen Kabaddi Clubs in India. If you want to know about the absolute best clubs in the world, then keep reading.
Patna Pirates
No list of the best Kabaddi Clubs would be complete without the Patna Pirates. Well known as the best team in the Indian Pro Kabaddi League, the Patna Pirates scored a hat trick between 2016 and 2017 – winning the PKL three times in a row.
They also have the highest number of games played of any team in the PKL, at 134. Out of these, they have won 70, lost 51 and drawn 13.
Bengal Warriors
While the Patna Pirates enjoyed several years of dominance, the Bengal Warriors are currently considered to be the top team in the PKL. They won the 2019 Pro Kabaddi League tournament and seem poised to win the next one as well.
Throughout their history, they have played 129 games, won 59 and lost or tied 70. Despite this poor showing in their records, it seems they have turned their fortunes around with recent acquisitions and a new team synergy.
Bengaluru Bulls
The champions of the 2018 Pro Kabaddi League are still a major threat in the upcoming league. The Bengaluru Bulls are the equals of the Bengal Warriors, holding a perfect 50% win-loss ratio against them.
At the moment, the Bengaluru Bulls are captained by Pawan Kumar Sehrawat, one of the best raiders currently in the game.
U Mumba
Our fourth and final pick for the best Kabaddi teams in the world is U Mumba. When the Indian Pro Kabaddi League started, U Mumba were one of the top teams alongside the Patna Pirates. They won the 2015 Pro League Title, and came second place in several other years.
The current U Mumba team is not quite up to par with the one from a few years ago. But the one thing they do have is a huge breadth of experience. It is always possible for U Mumba to stage a comeback, especially with Fazel Atrachali captaining them.
Kabaddi Betting: Summarizing our Betting Review for Kabaddi
Kabaddi is one of the most intense contact sports one can currently bet on. Compared to
Boxing
or
MMA
, where it's just two people fighting, Kabaddi is far more sophisticated.
It involves a lot of strategy and tactics, as well as trickery and feints. Instead of just strength, Kabaddi players also need agility, skill and flexibility.
It is one of the most exciting sports to watch and bet on. As an unofficial national sport of India, it is extremely popular among Indian punters. If you want to bet on it too, simply follow this guide.